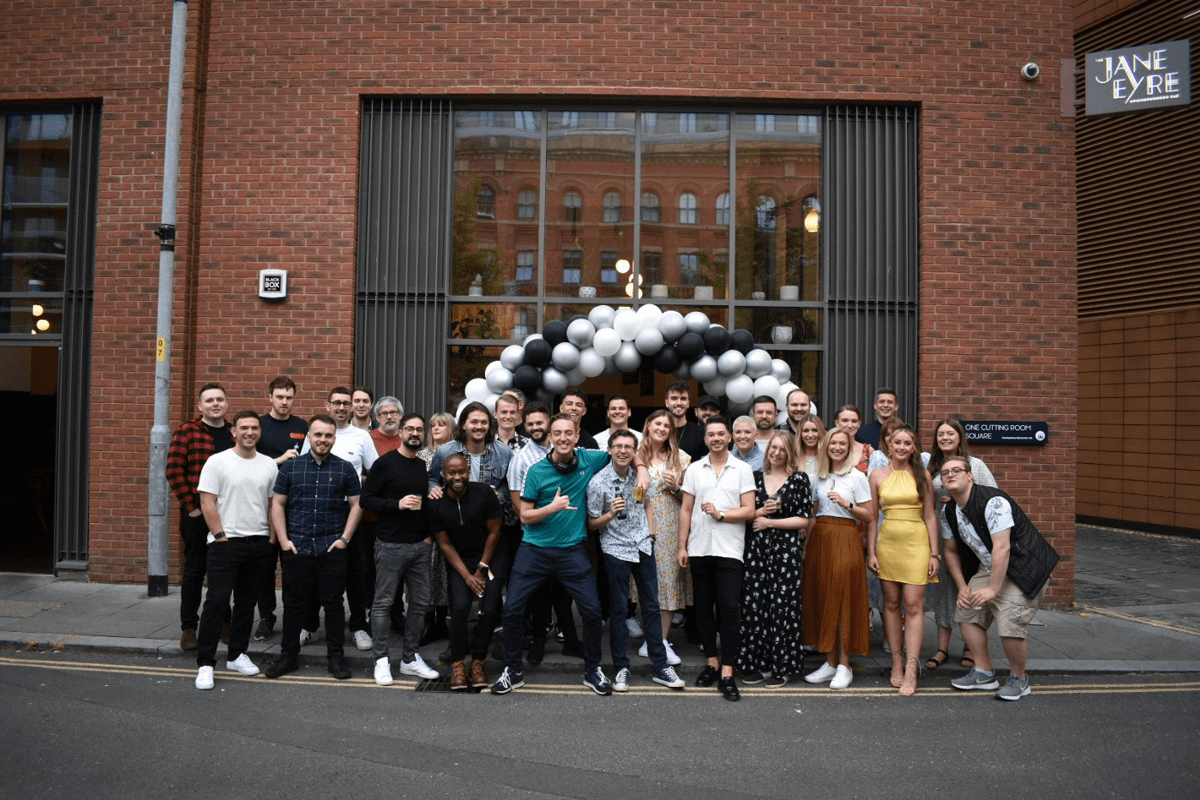 Hello
We're Street Group, and we're on a mission to improve the property industry for everyone by elevating Agents through world-class technology.
Most of us have personal experience of how the property market creates poor experiences for many people - primarily home-movers and Estate and Letting Agents. We believe that Agents are underserved by incumbent technology providers operating in the industry who have under-invested. And as a direct result, many consumers are underserved by their agents.
We want to be the leading creator of delightful experiences for everybody involved in buying, selling, renting and letting property, regardless of their involvement, to improve the industry for everybody by elevating UK Estate Agencies through world-class technology.
Our products, Street.co.uk, Spectre, and Insights form a powerful trio, working harmoniously together to transform an agent's job. From securing more leads and winning new instructions to streamlining business operations and growing market share, our products are supercharging 1,000s of agencies across the UK.
How we work
Move quickly
As a startup, our main advantage is speed and agility. We move with urgency and focus, quickly delivering initial value, iterating on our successes and learning from our failures. Have a bias for action, make decisions quickly and be a force for positive momentum.

Deliver exceptional results

We are a company of high achievers with a drive to excel. We take end-to-end accountability for seeing our work through and delivering on our commitments and we have unapologetically high standards in every area of the business.

We have fun at work
We don't believe high performance and fun are mutually exclusive. Our atmosphere is fast paced but informal and authentic. We value levity, infectious enthusiasm, energy and passion for the work we do.

Agents first
We have a huge obligation to the agencies built on Street Group products and the clients they serve. Because we're so critical to their success, we must keep their needs front and centre in everything we do; when our customers succeed, we succeed. Truly understanding agents and the industry is essential to working at Street Group.


Who we are
Inclusivity is non-negotiable

We're proud of the diverse team we have and our diversity is a strength. Every member of Street Group should feel warmly welcomed by the team and comfortable being their true selves at work. We don't tolerate cliques, in-groups, gossip or office politics.

Reliable and trustworthy

The way Street group operates is predicated on every member of the team being reliable and trustworthy. We can be relied upon to deliver on our promises and deliver for our teams, especially when things get tough. We act with good intent and trust our colleagues to do the same.

We are radically transparent

Everyone at Street Group should act in the best interests of the company and cannot do that if they are not in possession of all the facts. We share information freely, even when it is uncomfortable to do so, and we expect our colleagues to do the same.

We are selfless

We have a genuine interest in what is best for Street Group rather than just ourselves or our team. We make time to help colleagues across the company succeed and are passionate about elevating and celebrating our colleagues. We debate ideas openly, and help implement whatever decision is made, even when we disagree.

Be an expert

Whatever our role, we seek to become an expert in our area. We are curious, drive our own development and use our knowledge to continuously improve the business.
DE&I - Come as you are
Diversity and inclusion isn't a target for us - it's built into our culture and is important to each and every one of us.

Laura Whitworth - Head of People

The whole team are firm believers in the benefits of building diverse teams, and we've already got some great representation within our teams. 40% of our "Heads of" and above identify as female and quite a large community of LGBTQ+ folk. We also have lots of working parents and over 9 different nationalities working here! 🥳 All that being said, we can do so much more when it comes to racial diversity, neurodiversity, and gender diversity across the business, especially within our engineering teams. It's an ongoing journey for us, and one we're all really passionate about so watch this space!
Our Commitment to Becoming Climate-Positive
We're proud of our commitment to fighting climate change and as our company grows, we're even more focused on the ways we can protect the planet.

Street Group in social media
About Street Group
Moving real estate into the digital age by pairing the UK's leading estate agency talent with tomorrow's technology.
Already working at Street Group?
Let's recruit together and find your next colleague.